Compulab CoMs run on Mars
On February 19, 2021 NASA rover Perseverance successfully landed on Mars and started its survey mission. The sophisticated rover is equipped with 6 cameras of different types, which constitute the main instrument necessary for execution of its tasks. Information obtained by cameras is gathered and processed by COMEX-IE38 computer module designed and manufactured by Compulab.
An additional COMEX-IE38 module was also used to manage the data storage unit on the descent stage rocket.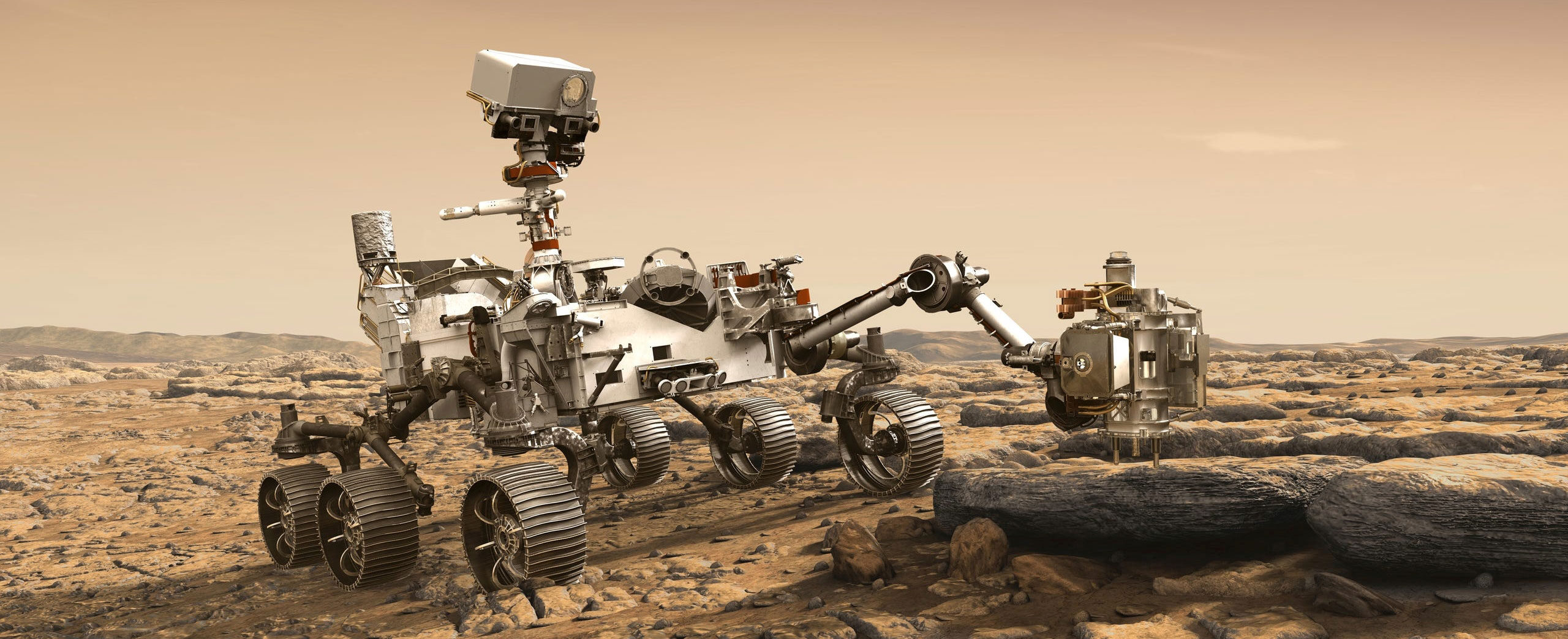 "We are immensely proud that NASA chose our products for this outstanding mission where failure is not an option", said Gideon Yampolsky, CompuLab CEO, "The boards travelled over 100 million miles and are operating on Mars in extreme conditions.
These computer modules were not specifically designed for NASA, but rather these are our standard products. The fact that our standard products are capable of handling that kind of task marks the level of quality and reliability of our design and production."
For additional details please refer to the Perseverance Cameras and Microphone Engineering.