Building Automation Case Study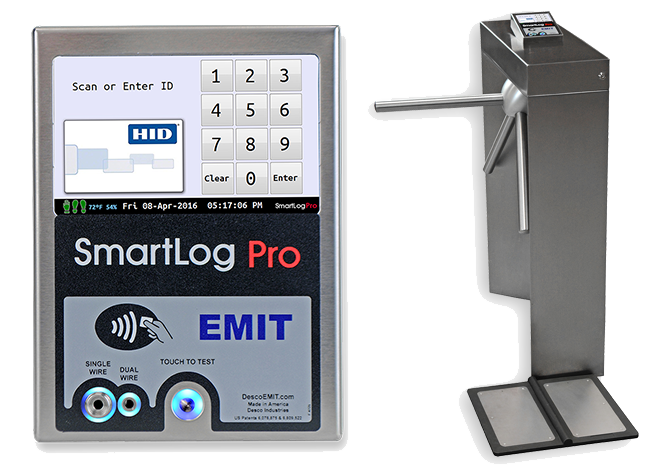 Application:

Customer:

End Product:

Solution Used:

Access Control

Desco Industries Inc.

EMIT SmartLog Pro®
The Customer
Established in 1979 Desco Industries Inc. consists of brands including APR, Desco, Desco Asia, Desco Europe, EasyBraid, EMIT, ESDSystems.com, Menda, Protektive Pak, SCS, and Statguard Flooring. The company's core product groups are manufactured for ESD control in electronics manufacturing areas.
EMIT manufactures ESD control products including monitors, ionizers, testers, verification equipment and software for ESD Control Plan management.
Customer's Product
The EMIT SmartLog Pro® verifies the functionality of ESD personnel grounding devices and controls access to ESD protected areas. Operator identification and access control is performed using the embedded HID OMNIKEY® proximity reader, barcode reader or touchscreen keypad.
All operator test activity is logged into a database for on-going quality control purposes. Each log entry includes operator identification, test results, resistance measurements, time, temperature and humidity.
CompuLab Product Used
SmartLog Pro® uses the CompuLab CM-T3730 System-on-Module for system control and user interface.