Industrial Automation Case Study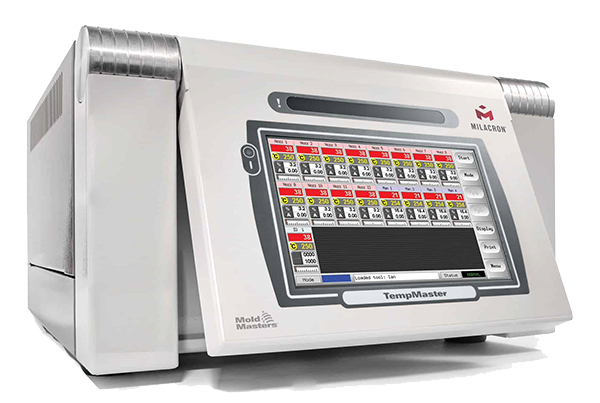 Application:

Customer:

End Product:

Solution Used:

Industrial Manufacturing

Milacron

Mold-Masters TempMaster M1+ Controller
The Customer
Milacron is a global leader in the manufacture, distribution and service of highly engineered and customized systems in the plastic technology and processing industry.
Operating in three market segments: Advanced Plastic Processing Technologies, Melt Delivery and Control Systems and Fluid Technologies, Milacron's brands include Ferromatik, Mold-Masters, DME, Tirad and Cimcool.
Customer's Product
The Mold-Masters TempMaster M1+ hot runner controller provides advanced, compact temperature control for medium sized molds. The M1 platform combines popular features with advanced APS Technology for precision control of up to 48 zones. With powerful performance in a compact unit, the TempMaster M1+ optimizes the performance of any hot runner system.
CompuLab Product Used
The Mold-Master TempMaster M1+ Controller uses the CompuLab CM-T3530 System-on-Module for system control and user interface.