Internet of Things Case Study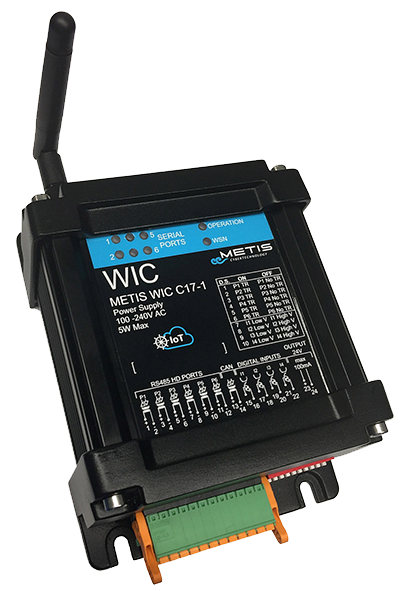 Application:

Customer:

End Product:

Solution Used:

IoT Data Acquisition

METIS Cyberspace Technology S.A.

METIS Wireless Intelligent Collector
The Customer
METIS Cyberspace Technology S.A. specializes in the development of innovative solutions that empower shipping companies on their journey towards digital transformation. METIS combines a fully automated, accurate and reliable Data Acquisition system with an advanced Qualitative & Quantitative Data Analytics platform and by utilizing the power of Artificial Intelligence and cloud technologies, provides useful and actionable information that address the needs of various roles, departments and levels of management within a shipping company. METIS provides a solid ground of intelligence which helps shipping companies to significantly increase their operational efficiency, reduce cost and optimize the planned maintenance process.
Customer's Product
METIS designs and manufactures, specifically for the maritime industry a range of Wireless Intelligent Collectors (WICs) to be installed onboard the vessels. WICs are smart IoT devices equipped with adequate processing power to collect analog and digital signals, analyze them and transmit processed data through a robust, wireless mesh-network.
METIS WICs are connected to various critical equipment onboard (Navigation, AMS, Cargo, torque meter, flowmeters, etc.) and are compatible with all the well-established manufacturers. Moreover, METIS has obtained the unique Lloyd's Register Type Approval Certificate for marine, offshore and industrial applications regarding the whole range of WIC devices ensuring the compliance to recognized industry standards.
CompuLab Product Used
The CompuLab CL-SOM-iMX6UL System-on-Module is used by METIS on the whole range of WIC IoT devices.