Laboratory Instrumentation Case Study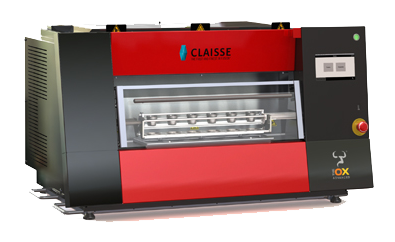 Application:

Customer:

End Product:

Solution Used:

Laboratory Instrumentation

Malvern Panalytical

Claisse TheOx Fusion Instrument
The Customer
Malvern Panalytical is part of Spectris plc, a leading supplier of productivity-enhancing instrumentation and controls. Malvern Panalytical's instrumentation devices are used for chemical, physical and structural analysis of a wide variety of materials.
Customer's Product
Claisse TheOx Advanced is an electric fusion instrument designed for laboratories with a high sample throughput. It can be used to prepare glass disks for XRF analysis as well as borate and peroxide solutions for ICP and AA analysis.
CompuLab Product Used
Claisse TheOx Advanced uses the CompuLab CM-T3730 System-on-Module for system control. CompuLab has supported Malvern Panalytical with assistance in SOM integration and BSP adaptation.