Medical Devices Case Study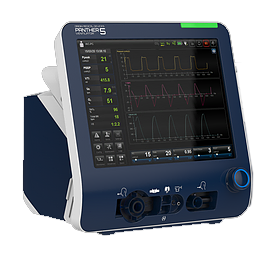 Application:

Customer:

End Product:

Solution Used:

Medical

Origin Medical Devices

Lung Ventilator
The Customer
From establishment, Origin Medical Devices' mission was to develop a new generation of high-performance innovative ventilators that will create paradigm shift in the ventilation market. Origin Medical Devices delivers advanced ventilators that perform to the highest standards without compromising quality.
Customer's Product
Panther5 ventilator is an ICU level ventilator utilizing an advanced blower along with a specially designed flow control valve. Unlike other blower based ventilators, this design provides both high flow delivery, extremely fast response to patient demand and very fast and stable pressurization during pressure breaths.
CompuLab Product Used
Panther5 ventilator uses the CompuLab ARM System-on-Module for networking and user interface.